E3 has just ended but are we witnessing the end of E3? This post would have been about all the exciting news from the world's most important industry trade show. But there is not much to write about. In fact, we are left with a feeling that the E3 did not live up to our expectations, right? The press briefings of the big three certainly contained no major announcements, it is fair to say. Nintendo revealed Pikmin 3, but this was expected. There were no huge surprises as far as Wii U software was concerned. Most titles like Darksiders II or Assassin's Creed III had been announced previously. And, most blatantly, Nintendo managed to keep both launch date and price of the console to itself. Also, no new hardware iteration of the 3DS was officially announced, although we know that one is coming. It is obvious that Nintendo plans to make those announcements in its own time, in the form of a "proprietary" briefing, if you will.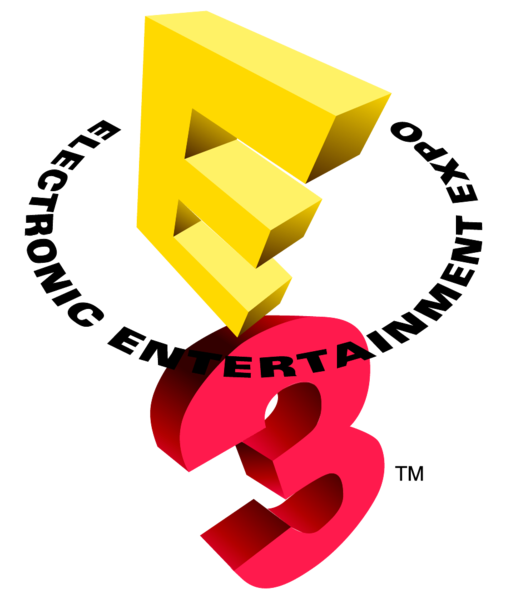 In fact, it was Nintendo's deliberate strategy to distract from the E3 press briefing and add other communication channels. A video showing Nintendo president Iwata go into some detail of the Wii U was released only two days ahead of the E3 press briefing. And at that briefing, NOA president Fils-Aime said that there simply was not enough time for all the information Nintendo wanted to convey.

This strategy is not new. Just remember how Nintendo first announced 3DS and Wii U. Both consoles were not revealed at E3, but in investors notes. Nintendo has also famously pulled out of this year's gamescom in Cologne, Germany's new industry trade show. And for years, they have not been an exhibitor at the Tokyo Game Show. Here is a company that has enough money to spend and has a major new product to market. Yet they do not deem gamescom or the TGS to be appropriate venues for this endeavour. The Tokyo Game Show has almost unanimously lost appeal. My esteemed colleague Memo produced a documentary (in German) about this very problem last year.

What about Microsoft and Sony? Were their E3 press conferences any more interesting? Hardly. As I had expected, no successors to Xbox360 and PlayStation3 were announced. But also no new software titles were shown that would have taken us by surprise. But are the two companies also pursuing Nintendo's strategy of actively withholding important news from E3, in order to release them at a later date? Maybe not. Perhaps there simply are no more exciting news about these consoles at the end of their life cycles.

Yet at the very least, Sony is also reconsidering trade shows like the E3 as a venue for big announcements. In 2009, they announced the slim version of its PlayStation3 console at the first gamescom, instead of at E3, clearly experimenting with the time and place of such announcements. The PS Vita was first announced at Sony's own event in January 2011. And, most importantly of all, Sony even considered cancelling this year's showing at the gamescom. They reconsidered only days ago, at the last second, likely to due financial concessions made by the organisers. But it is clear that to Sony and Nintendo, E3 and other trade shows matter less and less.


EA booth at gamescom 2009, taken by Raimond Spekking, through Wikimedia

As far as the third console manufacturer is concerned, I have heard reliable rumours that there are indications of Microsoft also thinking about cancelling their appearance at the gamescom. Sony's case shows that it is possible to not yet be fully committed to having a booth in just over two months. And, apparently, Microsoft has not yet confirmed their hotel bookings. A press release by the organisers today (in German) details all the companies that have a confirmed presence at the gamescom. Microsoft is not listed, nor are Activision, Square Enix or Warner. Previously, Sega and THQ had announced that they will not have booths at this year's show because of financial constraints.

There was a time, when the E3 press conferences were the obvious venue for the three hardware manufacturers to make major announcements. This is no longer the case, it seems. In fact, we seem to be witnessing the beginning of the end of big industry trade shows at large. It appears that, at least to Nintendo and Sony, choosing both the time and setting of major announcements is a compelling factor. But there is another factor here. It is clear that companies like Nintendo are mimicking Apple, who, despite their iPhone being one of the most popular smartphones, have never appeared at the Mobile World Congress in Barcelona and famously were a no-show at events like the MacWorld, even though it exclusively revolved around their products. Apple's continued success certainly vindicates this strategy and videogame companies appear keen to emulate both.


Gamescom 2009, taken by D-Kuru, through Wikimedia.

So what will happen in the long run? For the next few years, the big videogame trade shows will continue to exist, but they are sure to diminish in size. They will no longer be the priority event, at which the hardware manufacturers and third party publishers announce their big news. And it will no longer be a matter of course to expect all important companies to exhibit at shows like the E3. In fact, I am willing to bet money on the fact that for E3 2013, a number of the top ten publishers will not be present.

EDIT My sources were right. Microsoft's Larry Hryb aka Major Nelson confirmed yesterday that the company will not attend gamescom 2012.
As you saw at E3, we have a solid line-up of games launching this holiday, along with other entertainment experiences. We've changed our approach a little, though. This year, Xbox will be focusing on smaller, more localized promotions and experiences for press, partners, retailers and customers around the world. Which means that as you might have seen on some of the news sites today, we won't be taking part in gamescom or Tokyo Games Show this year.

Both are still important shows for the industry, and we do wish the organizers well.
The gamescom is organised by the German Trade Association of Interactive Entertainment Software (BIU) (and yes, that is me on the right there). The BIU consists of the thirteen biggest publishers, of which four will not attend gamescom 2012 so far. Two more members, Activision and Warner, have yet to confirm their presence. As sad as it is, the gamescom is in serious trouble.